There are places in the world the names of which spoken aloud make your eyes sparkle and your skin shiver... There are places worth coming back to, for they will never cease to ravish. Even though we have been there many times before, we discover something new with every visit. There are countless such mountain ranges and mountain passes in the Alps. The legendary pass – Passo dello Stelvio – is one of them.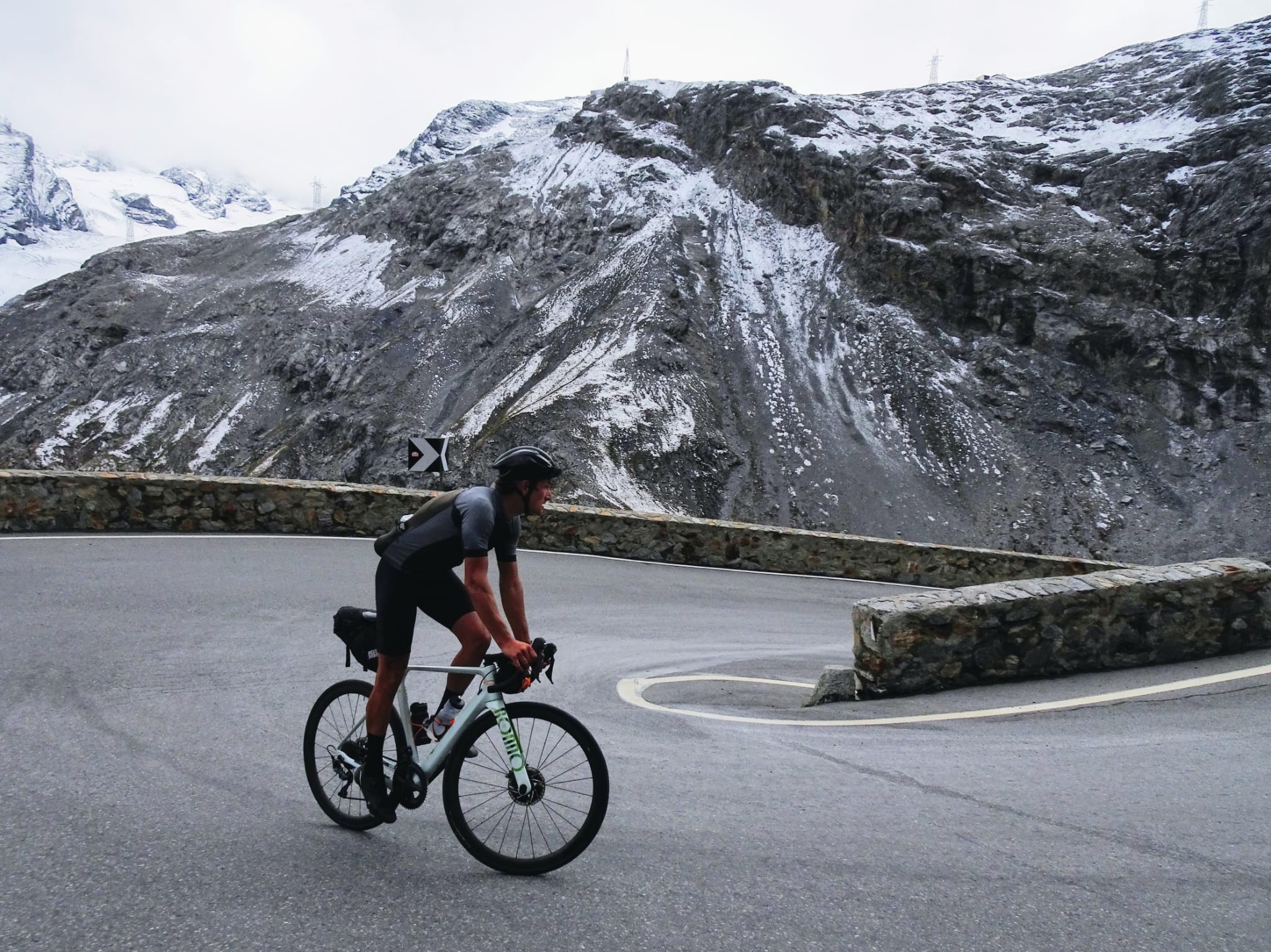 The pass where there were once hundreds of cyclists at the same time and not even one car (Stelvio Bike Day), but also the pass where not a living soul was there because of the cold and foul weather. That is how I saw The King in the second half of September. The climate typical for the high mountain areas consisted of the cold wind, light rain and the first snow of the season that fell the day before.
| | |
| --- | --- |
| | |
I start my climb from the northeast, setting off from the city of Prato, located in the province of Trentino-Alto Adige. The almost 25-kilometre-long cycling climb, with its 48 switchbacks that leads to an altitude of 2758 metres, stretches like Italian spaghetti. The true magnificence of the place can only be admired about 8 kilometres before the pass, after finishing the middle section of the road that leads through the forest, past the last town of Trafoi. That is when the last turns of the road appear before your eyes, passing through the majestic slopes of the rugged rock face in spectacular squiggles. Here and there you can hear and see some marmots scurrying around the burrows.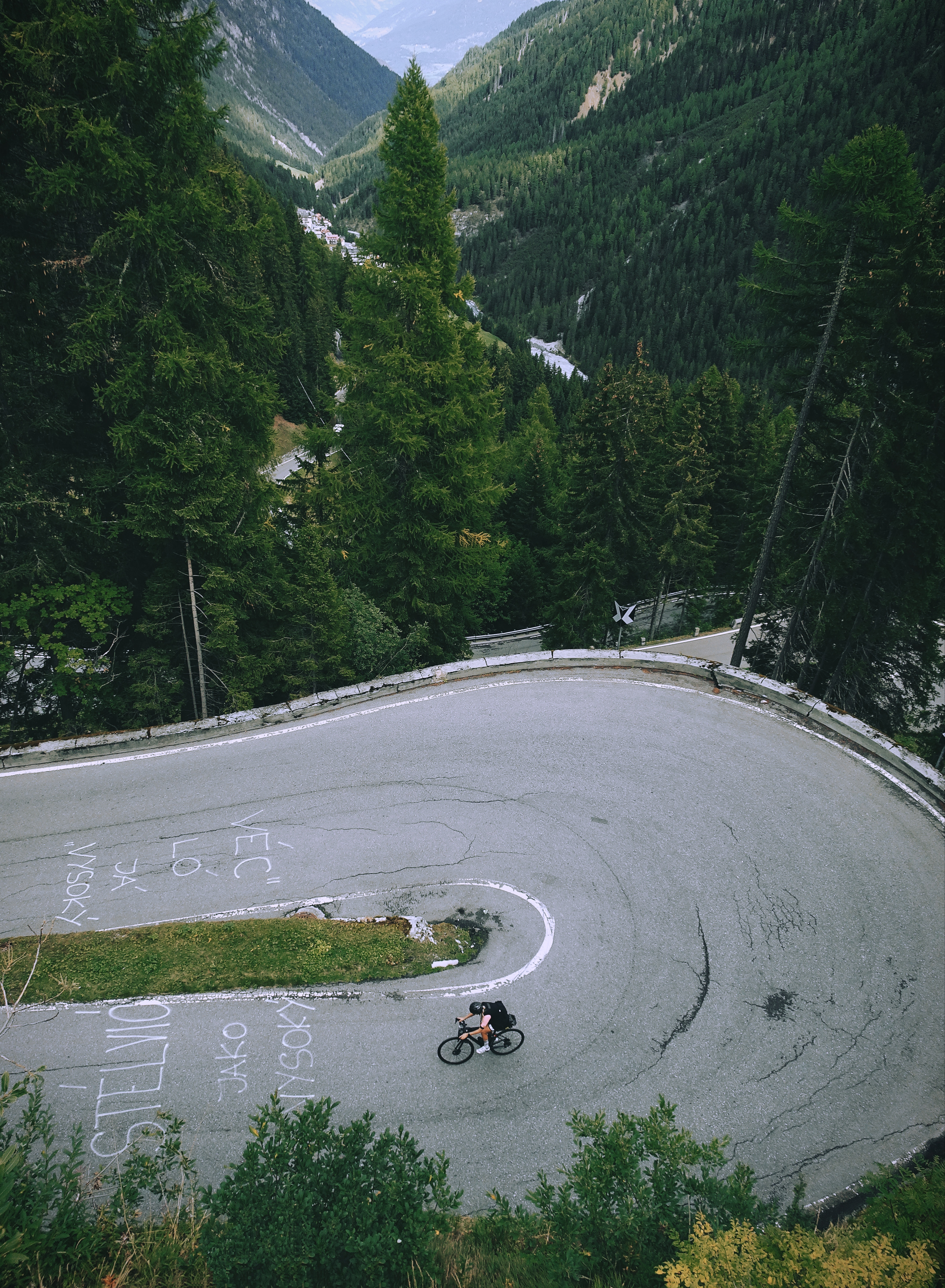 Each day, everything changes – weather conditions, our mood, people with whom we share the hardships of the journey and those we meet on the road. It makes the one and the same pass endlessly fascinating. Those are the feelings I experience throughout my entire bikepacking journey. I have been to the pass several times before and even camped above it one of the times. In such places, sunrises and sunsets are particularly memorable. They are the special moments worth experiencing.
| | |
| --- | --- |
| | |
After reaching the top, I forget about the toils of climb right away. Instead, a blissful relaxation enters my body, muscles rest and the mind, fuelled by the last adrenaline particles and bursting with endorphins, absorbs all that the eyes see in the almost limitless space visible from the highest point I have arduously climbed. Now, it is time for a crazy ride down a road as tortuous as the way up, a quick ride through the green pastures with cows passionately eating the juicy grass, several tunnels, a small cascading waterfall and here I am on the other side – in Bormio, Lombardy, after 21 kilometres of cycling. A perfect time and place to enjoy the best Italian pizza before heading towards another pass...