The new RONDO MYLC manifests the innovative evolution of gravel bikes that performs exponentially better on rough terrain. Rather than looking to road bikes, our product specialists drew their inspiration from mountain bikes. The result of the completely re-imagined frame geometry is unlimited exploring with maximum stability and comfort – even when going down steep descents or riding gnarly terrain.
The all new RONDO MYLC CF
Washed out gullies, steep drops or challenging rough surfaces have not exactly figured in the comfort zone for gravel bikes and their riders until now. However, the new MYLC instantaneously has extended the boundaries of what is possible and rideable with a gravel bike and created a model that is playful, yet stable and descent oriented. While mountain bikes have constantly evolved and changed in recent years to continuously test their maximum capabilities, the general evolution of gravel bikes has been more conservative and heavily referenced road bikes. The MYLC now opens up new perspectives in the conception of gravel bikes. The ideal bike for those riders who are mountain bikers at heart and want a familiar feeling when on their gravel bike or simply spend a lot of time in the open backcountry and want the complete off-road experience.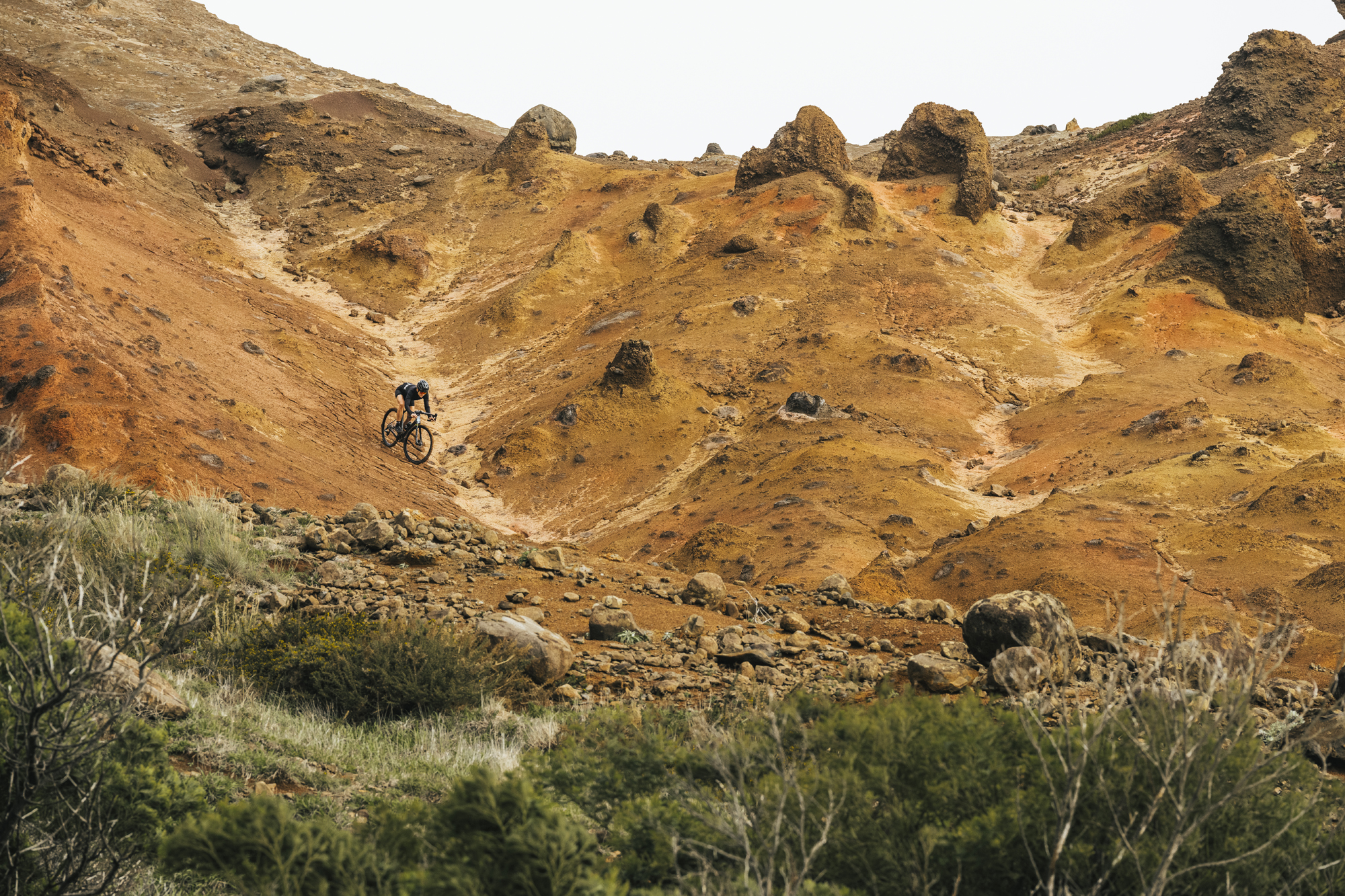 What's the funniest terrain for MYLC? Gnarly terrain and fast descends!
The key to off-roading: Enhanced Gravel Geometry (EGG)
A significantly longer reach and slacker head tube angle provide an elongation of the front center (up to 682 mm for size M). When RONDO's custom variable TwinTip axle is set to the LO position, the head tube angle is 68°. A generous tire clearance (max 700c x 47 mm) adds to ride comfort and traction. In addition, a shorter seat tube (compatible with dropper posts) is used resulting in more flex in the seat post and a lower frame standover height, while making riding and handling even more stable.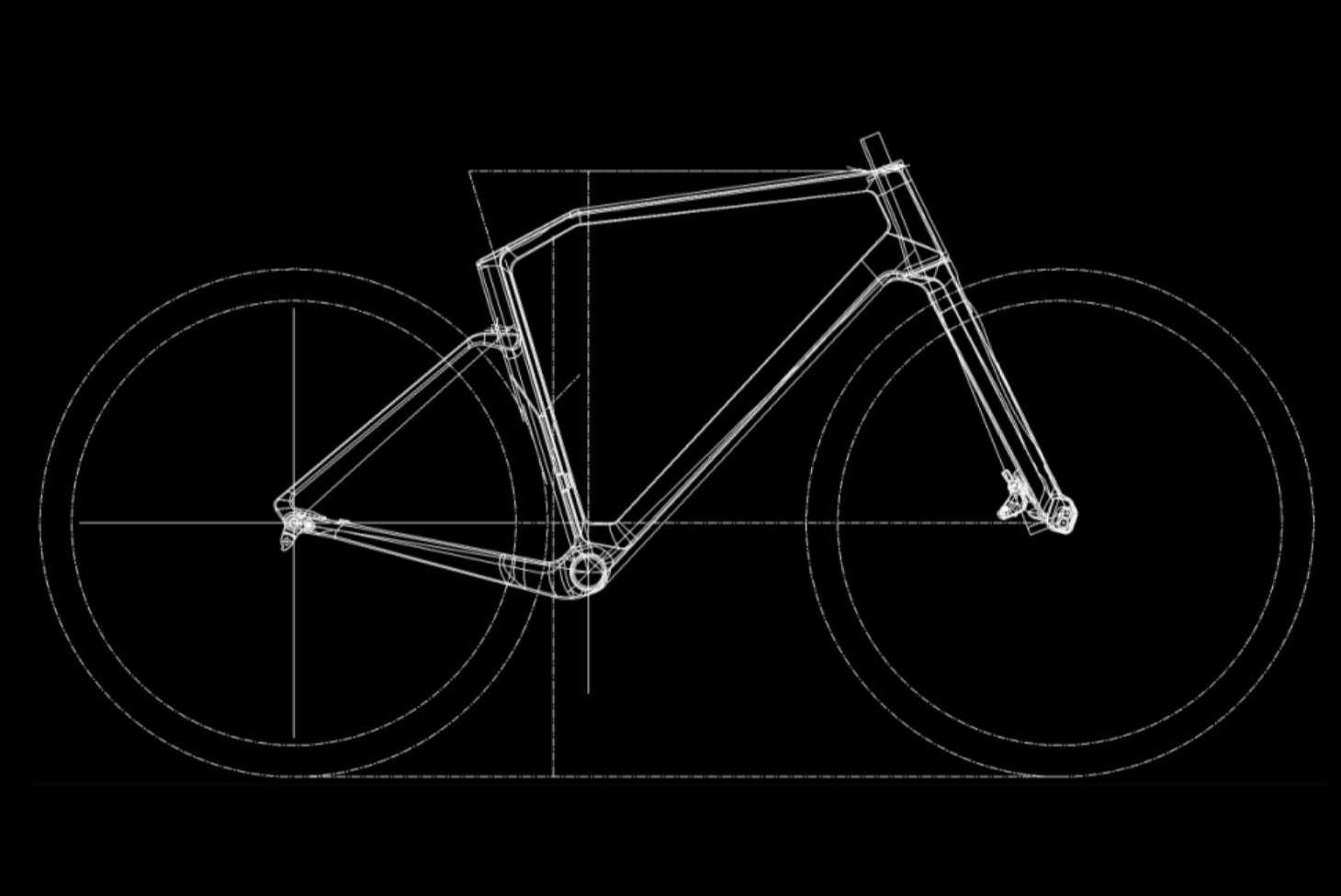 More than just a gravel bike
The rethinking of the geometry means that the bike remains stable at high speed and performs even better on typical gravel tracks with long, sweeping curves and straight lines. The further the rider gets away from smooth roads and the beaten track, the more fun there is to be had. Rugged descents are where the bike unfolds its full potential providing a reliable and confidence inspiring ride sensation, as well as in rough terrain. Obstacles are less likely to throw it off track, and the bike offers extra comfort on gnarly long-distance rides.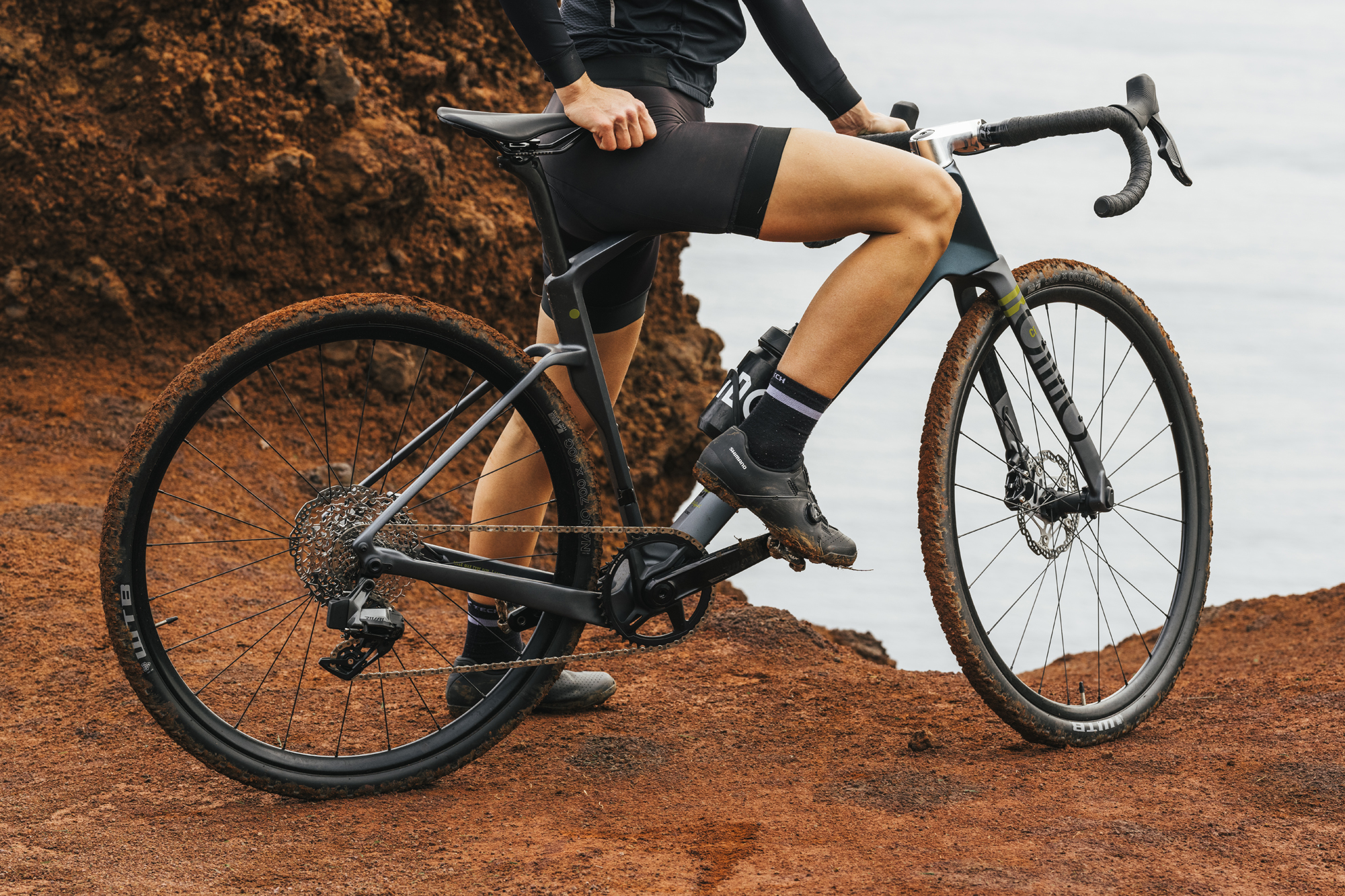 RONDO MYLC CF1 specification:
Frame: RONDO MYLC FLY CARBON
Fork: RONDO MYLC TWINTIP CARBON
Siezes: S, M, L, XL
Bar: SPANK FLARE 25 420MM(S), 440MM(M), 460MM(l,XL)
Stem: RONDO ICR 50MM(S, M), 70MM(L, XL)
Headset: UPPER STACK: IS 52 / 28,6 LOWER STACK: IS 52 / 40 SHIS
Sestpost: RONDO CARBON 350 X 27.2
Brakes: SRAM RIVAL AXS HYDRAULIC BRAKES SRAM CENTERLOCK PACELINE 160F/R
Crankset: SRAM RIVAL ETAP AXS SRAM RIVAL 1 DUB 42T 170MM(S), 172.5MM(M,L), 175MM (XL)
BB: EVO386
Derailleur rear: SRAM RIVAL XLPR ETAP AXS
Casette: SRAM XPLR XG-1271 Cassette 10-44
Rims: RONDO X HUNT GRAVEL X-WIDE ALUMINIUM
Front axle: 100/12mm/thread 1.5
Rear axle: 142/12mm/thread 1.75 VITTORIA TERRENO MIX 700C X 40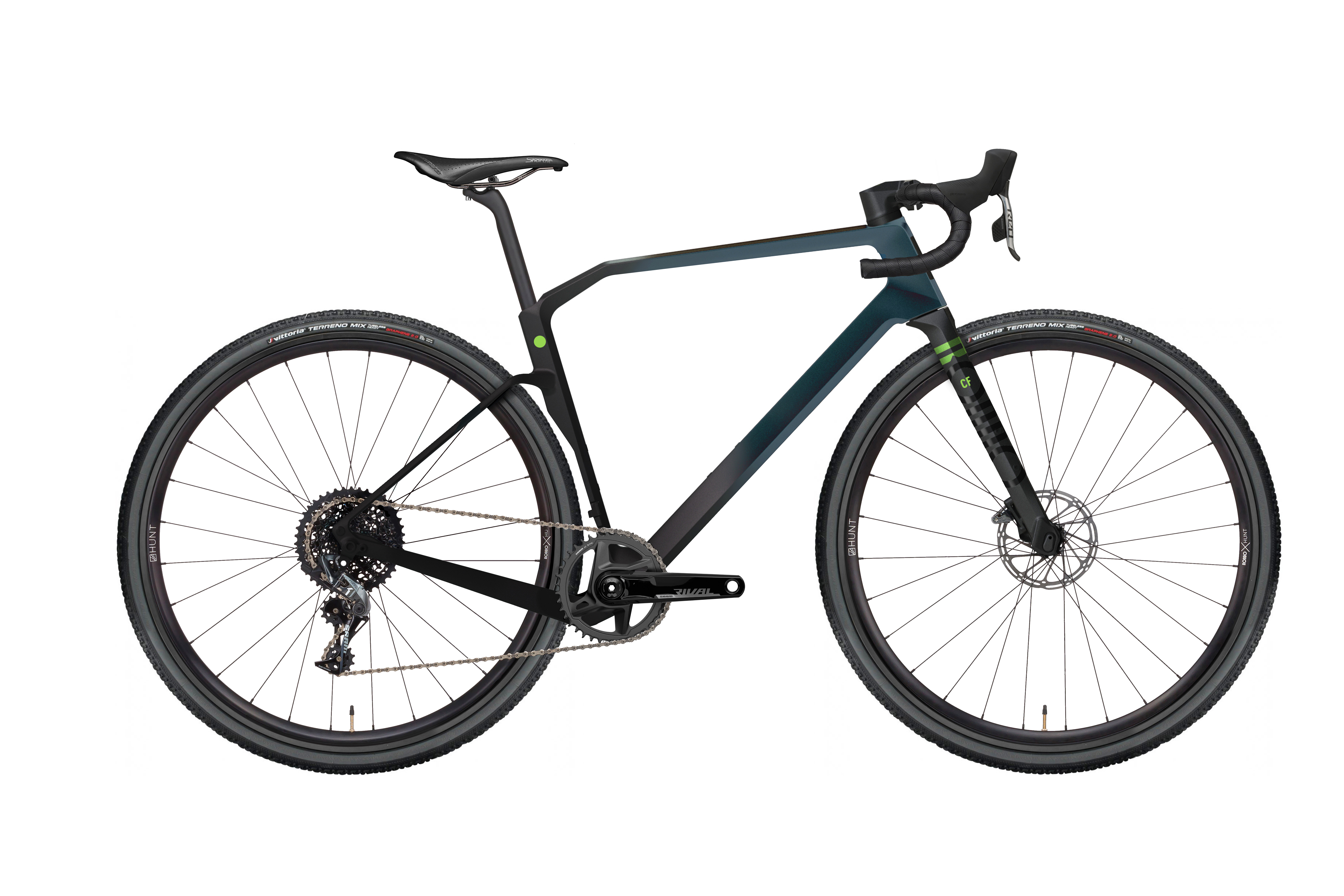 RONDO MYLC CF2 specification:
Frame: RONDO MYLC FLY CARBON
Fork: RONDO MYLC TWINTIP CARBON
Sizes: S, M, L, XL
Bar: RONDO FLARE 2 420MM(S), 440MM(M), 460MM(L,XL)
Stem: RONDO ICR 50MM(S, M), 70MM(L, XL)
Headset: UPPER STACK: IS 52 / 28,6 LOWER STACK: IS 52 / 40 SHIS
Seatpost: RONDO 350 X 27.2
Brakes: SHIMANO GRX BR-RX400 SHIMANO SMRT70 160MM/160MM
Crankset: SHIMANO GRX RX600 RONDO DIRECT 42T 160 (XS), 170MM(S), 172.5MM(M,L), 175MM (XL)
BB: EVO 386 w/ HTII adapter
Rear derailleur: SHIMANO GRX RX812
Cassette: MICROSHIFT 11-42
Rims: RONDO LIT RIM 622-23
Front Axle: 100/12mm/thread 1.5
Rear axle: 142/12mm/thread 1.75
Tires: VITTORIA TERRENO MIX 700C X 40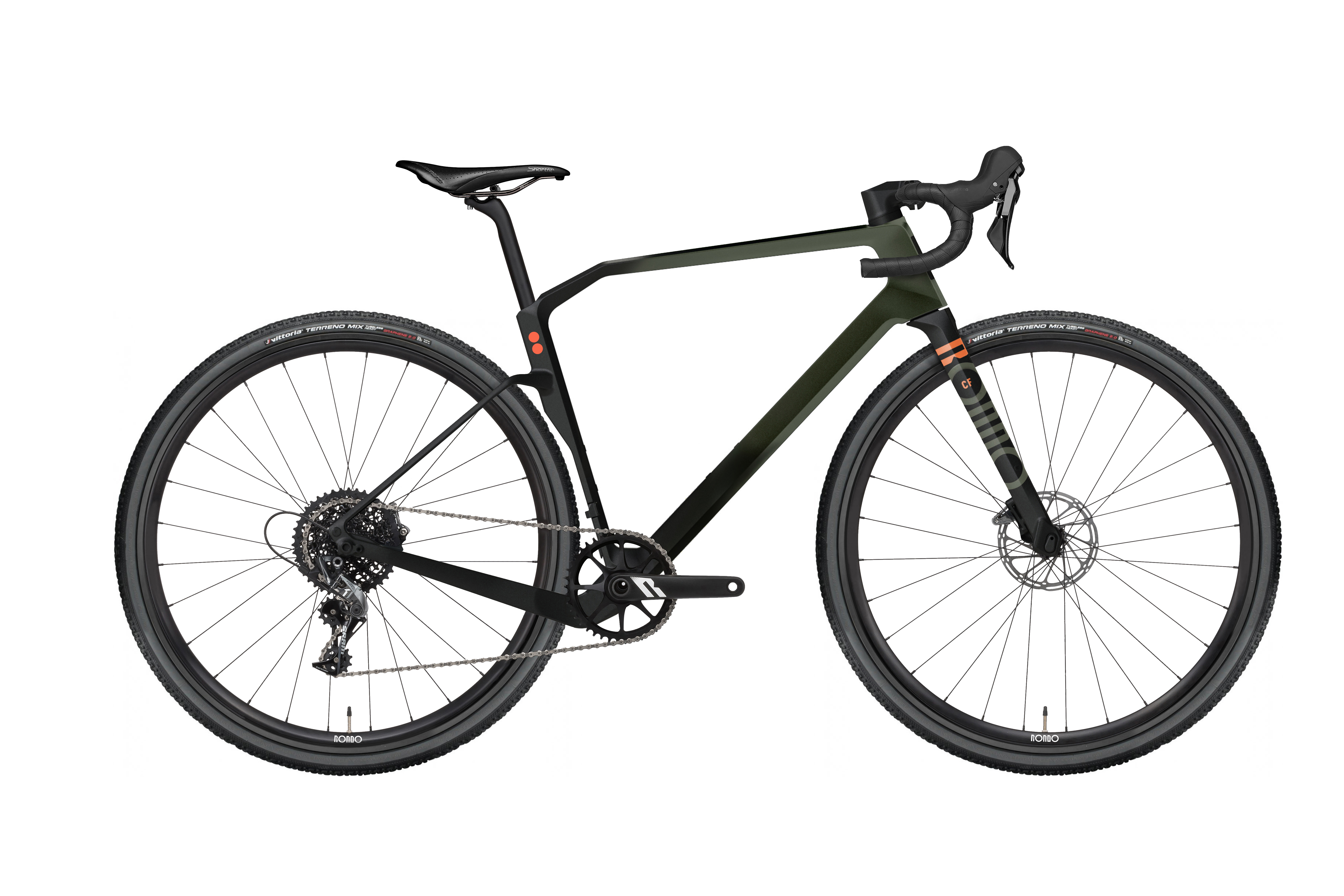 RONDO MYLC AL specification:
Frame: RONDO MYLC ALU RONDO RUUT V2 TWINTIP CARBON
Sizes: XS, S, M, L, XL
Bar: RONDO FLARE 2 400MM (XS), 420MM(S), 440MM(M,L), 460MM(XL) RONDO 50MM(XS, S, M), 70MM(L, XL)
Headset: UPPER STACK: IS 52 / 28,6 LOWER STACK: IS 52 / 40 SHIS
Seat post: RONDO 350 X 27.2
Brakes: SRAM APEX1 SRAM G2CS 160MM/160MM
Shifters: SRAM APEX 1
Crankset: RONDO DIRECT 42T 160 (XS), 170MM(S), 172.5MM(M,L), 175MM (XL)
BB: PF 86
Rear Derailleur: SRAM APEX 1
Cassette: MICROSHIFT 11-42
Rims: RONDO ALUMINIUM 622- 23/584-23(XS)
Front Axle: 100/12mm/thread 1.5
Rear Axle: 142/12mm/thread 1.5
Tires: VITTORIA TERRENO MIX 700C X 40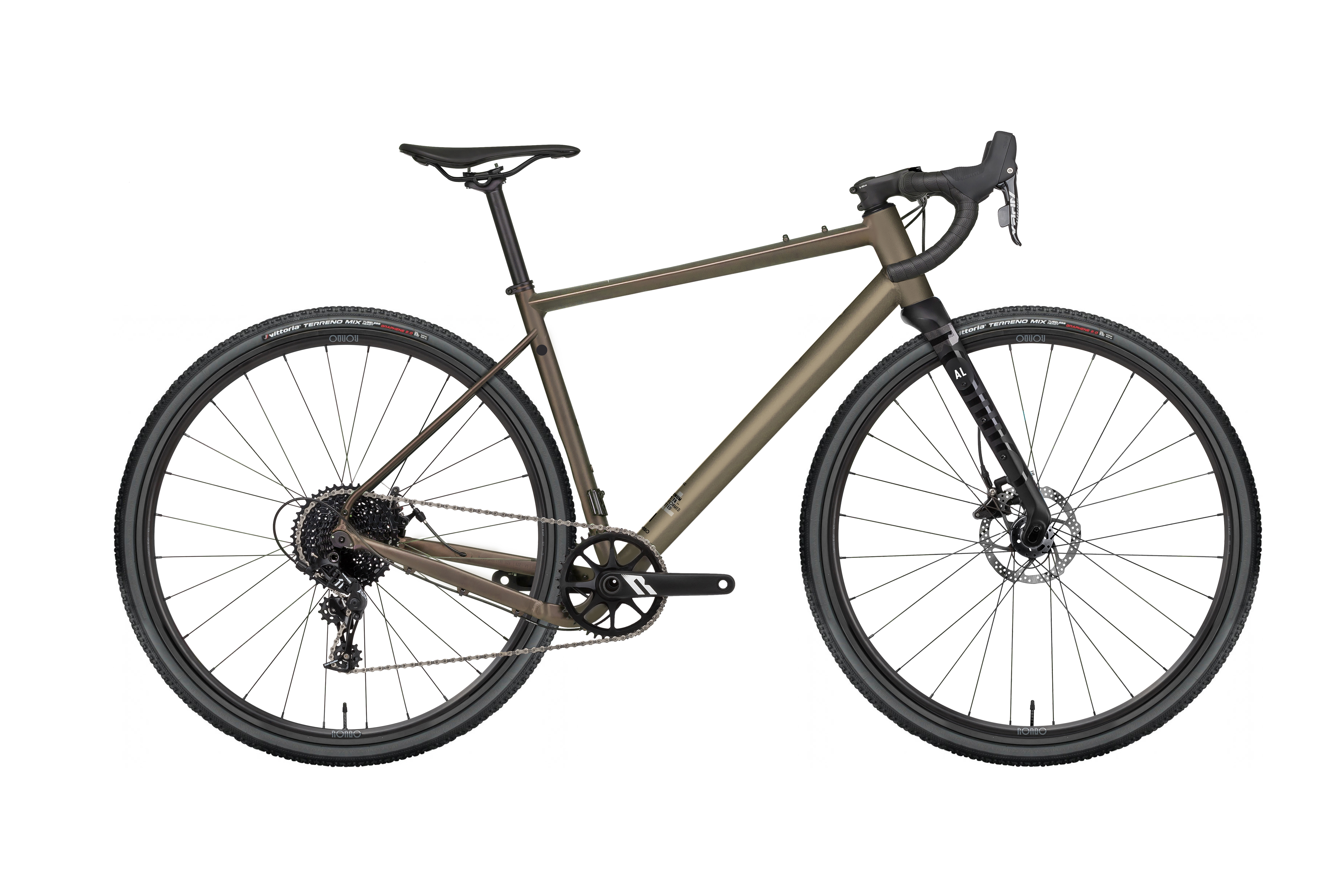 RONDO MYLC ST specification:
Frame: RONDO MYLC CROMO RONDO RUUT V2 TWINTIP CARBON
Sizes: XS, S, M, L, XL
Bar: RONDO FLARE 2 400MM (XS), 420MM(S), 440MM(M,L), 460MM(XL) RONDO 50MM(XS, S, M), 70MM(L, XL)
Headset: UPPER STACK: ZS 44 / 28,6 LOWER STACK: EC 44/ 40 SHIS
Seat post: RONDO 350 X 27.2
Brakes: SHIMANO GRX BR-RX400 SHIMANO SMRT70 160MM/160MM
Crankset: SHIMANO GRX RX600 RONDO DIRECT 42T 160 (XS), 170MM(S), 172.5MM(M,L), 175MM (XL)
BB: PF 86
Rear Derailleur: SHIMANO GRX RX812
Cassette: MICROSHIFT 11-42
Rims: RONDO LIT RIM 622-23
Frond Axle: 100/12mm/thread 1.5
Rear Axle: 142/12mm/thread 1.75
Tires: VITTORIA TERRENO MIX 700C X 40